our-story
Our Story
Comfort is the ultimate luxury of life. When Luxury comes with reassurance and peace, it is priceless. As you start your unforgettable adventure from the hill capital of Sri Lanka, we, the family of Bellwood Hills Resort & Spa welcomes you, to your home away from home.
Bellwood Hills Resort and Spa is located atop the mountain in the village of Moragolla, a uniquely beautiful settlement of Kandy district along the Kandy- Kirimatiya- Galaha road. Natural water springs, tea estates and the majestic knuckles mountain range provide an enchanting backdrop, offering breathtaking views from our island resort. The lush forest, tropical destinations and the unique geographical location of our area have been a refreshing safe haven for kings and other noblemen of the past with natural formations provided an effective natural security in a fortress.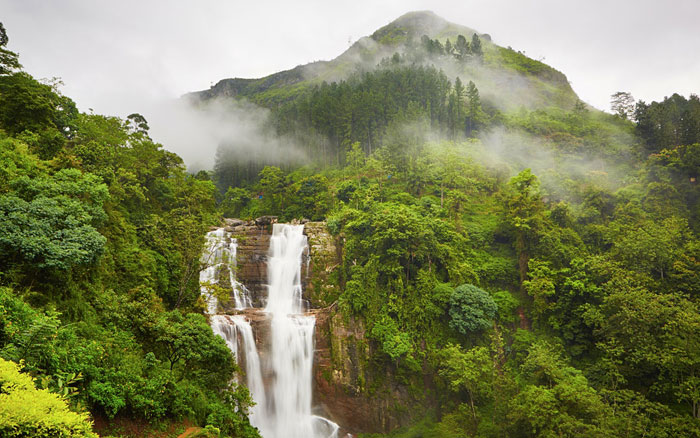 Our History
Sri Lanka has over 2500 years of rich history. The Kandyan Kindom was the last monarchy of Sri Lanka [15-19th century.] British colonial rule started in 1818 and lasted until Sri Lanka gained her independence in 1948.
One of Sri Lanka's main sources of foreign exchange is tea. The climate in our central highlands complements the growth of tea and the famous, high quality, Ceylon tea is produced throughout the year. In 1824, the first tea plant was brought to Sri Lanka from China and was planted in The Royal Botanical gardens in Kandy. Later in 1867, the first commercial tea plant was planted in Loolcondera estate, by James Taylor, a British planter. Loolcondera tea estate, a key contributor to Sri Lankan Economy, is less than an hour away from Bellwood Hills Resort & Spa.
Bellwood Hills:

A Jewel Among Sri Lanka Resorts
The founders of Bellwood Hills Resort & Spa bought the land in 2012 and developed a young tea plantation where the hotel now stands. While staying with us, take a peaceful morning stroll through our very own tea plantation.
Enjoy a simple, minimalistic lifestyle at Bellwood Hills, where you can escape the pressures of modern life. Interact with our friendly and welcoming staff while enjoying fresh, organic fruits and vegetables at the resort - we promise you a unique experience where you can Relax, Rejuvenate and Renew